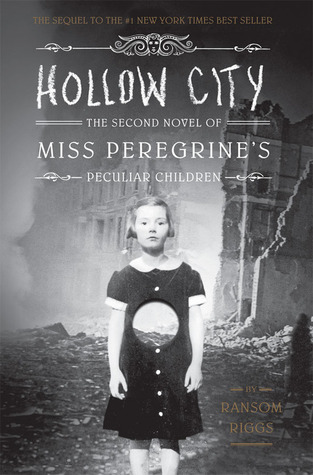 Ransom Riggs – Hollow City
The blurb:Miss Peregrine's Home for Peculiar Children was the surprise best seller of 2011—an unprecedented mix of YA fantasy and vintage photography that enthralled readers and critics alike. Publishers Weekly called it "an enjoyable, eccentric read, distinguished by well-developed characters, a believable Welsh setting, and some very creepy monsters."
This second novel begins in 1940, immediately after the first book ended. Having escaped Miss Peregrine's island by the skin of their teeth, Jacob and his new friends must journey to London, the peculiar capital of the world. Along the way, they encounter new allies, a menagerie of peculiar animals, and other unexpected surprises.
Complete with dozens of newly discovered (and thoroughly mesmerizing) vintage photographs, this new adventure will delight readers of all ages.
My rating: 4/5
Tagged: fantasy, paranormal, young-adult
Date I started this book: 13/01/2016
Date I finished this book 16/01/2016
What did I think? The mixture of photos and novel is one of the things I loved in Miss Peregrine's Home for Peculiar Children and this book is no different from the first. The book picks up right where the last one left off and consists of the group continuing there journey. The mix of humour, excitement and adventure is just right in this book, which makes the story progress and flow well.
Although this book has all the familiar characters from the first novel it also introduces enough new characters to keep the story refreshing and exciting. I have to say if there was any criticism I felt there were not as many pictures in this book than the first. However, this may have been my perception. I have always wondered whether the author fits the story to the pictures of the pictures to the story.
The ending of the book is a real cliff hanger and I'm moving straight on to the third one! A very good second book in the trilogy.